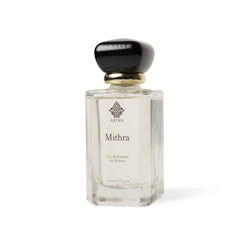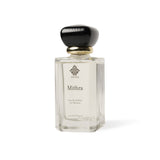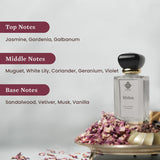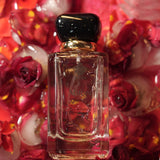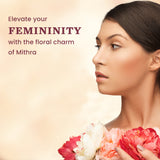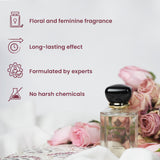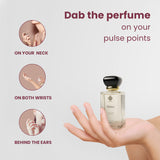 Radiate sophistication and luxury from sunrise to sundown! A great choice for the woman who loves to spritz herself with funky florals, this retro-chic fragrance is a cocktail of fresh green and rich white florals of muguet, Madurai jasmine, Madagascar ylang-ylang and lily. 
Ingredients - What Does it Contain?
Top Note - Jasmine, Gardenia, Galbanum
Middle Note - Muguet, White Lily, Coriander, Geranium, Violet
Base Note - Sandalwood, Vetiver, Musk, Vanilla
Benefits - What's in It for You?
Rich and luxurious fragrance
Perfume solution with herbal ingredients
How to Use
Dab the perfume on your pulse points which include the insides of the elbows, back of the knees, chest, and the sides of the neck to activate the fragrance throughout the day.