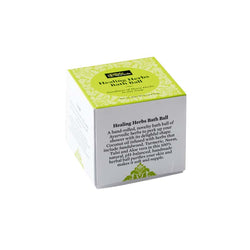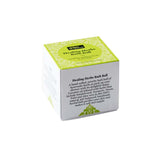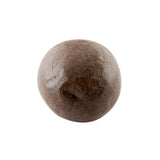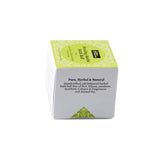 A hand-rolled, novelty bath ball of Ayurvedic herbs to perk up your shower with its delightful shape. Coconut oil infused with herbs that include Sandalwood, Turmeric, Neem, Tulsi and Aloe vera in this 100% natural, pH-balanced, handmade herbal ball purifies your skin and makes it soft and supple. 
Ingredients - What Does It Contain?    
Sandalwood Powder

 

Neem

 

Turmeric

 

Tulsi

Sweet Flag

 

Aloe vera

 

Coconut Oil

 

Red Sandalwood

 

Fig Tree Extracts

 

Banyan Tree Extracts

 

 

 
Benefits - What's in It for You?    
Handmade soap

 

Cold-processed soap

 

Protects the skin

 

Purifies and softens your skin

 

Promotes soft and supple skin

 

Free from hardening agents, parabens, silicones, synthetic foaming agents, synthetic colours, fragrances

 

Splendid bath experience

 

 

 
How To Use    
Lather the herbal ball during your bath and rinse it off with water.   
Manufactured & Marketed by
Bipha Drug Laboratories Pvt Ltd
B1-B4 Industrial Estate
Ettumanoor Kottayam 686631
Kerala India
Key Ingredients
Aloe Vera
Ficus Bengalensis
Ficus Macrophylla
Ficus Racemosa
Neem (Veppu)
Sandalwood Powder
Sweet Flag (Vayambu)
Tulsi
Turmeric
Virgin Coconut Oil