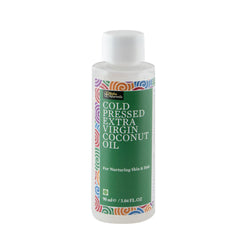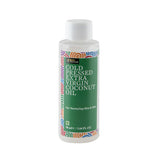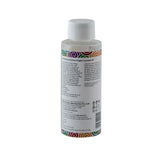 Extracted from farm-fresh, matured coconuts by cold-press process, it is as pure as mother's milk, retaining all the nutritional and medicinal properties. Also rich in Vitamins A, D, K, E. A good moisturiser which prevents dryness, scaling and flaking of skin. Removes wrinkles and sagging of skin. Excellent nourisher for skin and hair. Enables abundant hair growth and stops hair fall and dandruff.  
Ingredients - What Does It Contain?    
Coconut Oil

 

 

 
Benefits - What's In It For You?    
Retains skin nutrition

 

Moisturizes the skin

 

Removes wrinkles and saggy skin

 

Maintains healthy skin

 

Nourishes hair growth

 

Fights against a flaky and scaly skin

 

Protects from dandruff and hair damage

 

Hydrates the skin

 

 

 
How To Use    
Massage the oil gently all over the body. After 10 minutes, cleanse with a mild soap or body cleanser. Apply a few drops of oil on your skin and spread it all over, to use as an after-shower moisturiser. For hair, simply apply to the scalp and gently massage hair from root to tip. Leave on for 20 minutes; cleanse with a mild shampoo and warm water.    
Manufactured & Marketed by
Bipha Drug Laboratories Pvt Ltd
B1-B4 Industrial Estate
Ettumanoor Kottayam 686631
Kerala India
Key Ingredients
Cocos Nucifera