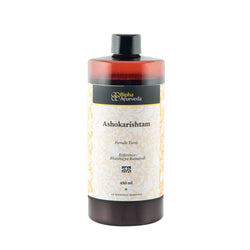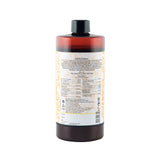 Ashokarishtam is the best 'female uterine tonic' to treat all menstrual problems. The prime ingredient (bark of the Asoka tree) in this formulation has a multifaceted balancing effect on female hormones. It improves the proper functioning of the female reproductive system. Effective as a tonic for women suffering from vaginal discharge, it regularises the interval between two cycles of menstruation and eliminates menstrual cramps and pain.   
Ingredients - What Does It Contain?    
Asoka

 

Jaggery

 

Myrobalan

 

Beleric Myrobalan

 

Fire-flame Bush

 

Wild Celery

 

Purple Nut Sedge

 

Ginger

 

Amla

 

Cumin

 

Sandalwood

 

Indian Crocus

 

 

 
Benefits - What's in It for You?    
Treats all menstrual problems

 

Acts as a uterine tonic

 

Improves reproductive system functioning

 

 

 
How To Use    
Take 30ml twice, daily after food.   
Manufactured & Marketed by
Bipha Drug Laboratories Pvt Ltd
B1-B4 Industrial Estate
Ettumanoor Kottayam 686631
Kerala India