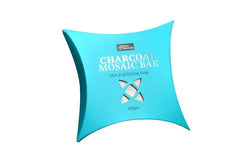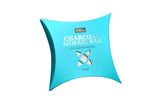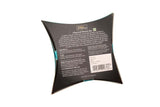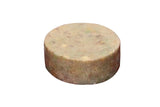 A 100% natural, cold-processed and gentle soap that is handmade with care to bring you the benefits of activated charcoal and cocoa butter. Suitable for all skin types, activated charcoal has brilliant healing properties that include the removal of toxins and skin impurities. Temptingly perfumed with jasmine and patchouli fragrances, the soap works wonders on your skin to make it trouble-free, pampered and beautiful.
Ingredients - What Does It Contain?    
Activated Charcoal

 

Cocoa Butter

 

Jasmine Oil

 

Patchouli Oil

 

Coconut Oil

 

 

 
Benefits - What's in It for You?    
Handmade soap

 

Cold-processed soap 

 

Removes skin impurities and toxins

 

Pampers your skin

 

Removes dead skin 

 

Makes the skin bright and clear 

 

Purifies the skin 

 

Free from hardening agents, parabens, silicones, synthetic foaming agents, synthetic colours, fragrances

 

Splendid bath experience

 

 

 
How To Use    
Lather the herbal bar during the bath and rinse it off with water. 
Manufactured & Marketed by
Bipha Drug Laboratories Pvt Ltd
B1-B4 Industrial Estate
Ettumanoor Kottayam 686631
Kerala India
Key Ingredients
Patchouli Oil
Virgin Coconut Oil